While the news today likes to show images of students marching in support of gun control, at Hillsdale College, there are students just as likely to be heading to the shooting range. The school, which was founded in Hillsdale, Michigan, by abolitionists in 1844, is a private college that is among only a small number of U.S. colleges today to decline any government financial support.
What also sets Hillsdale College apart from other centers of higher education is its world-class shooting range and its understanding of the Constitution and the Second Amendment.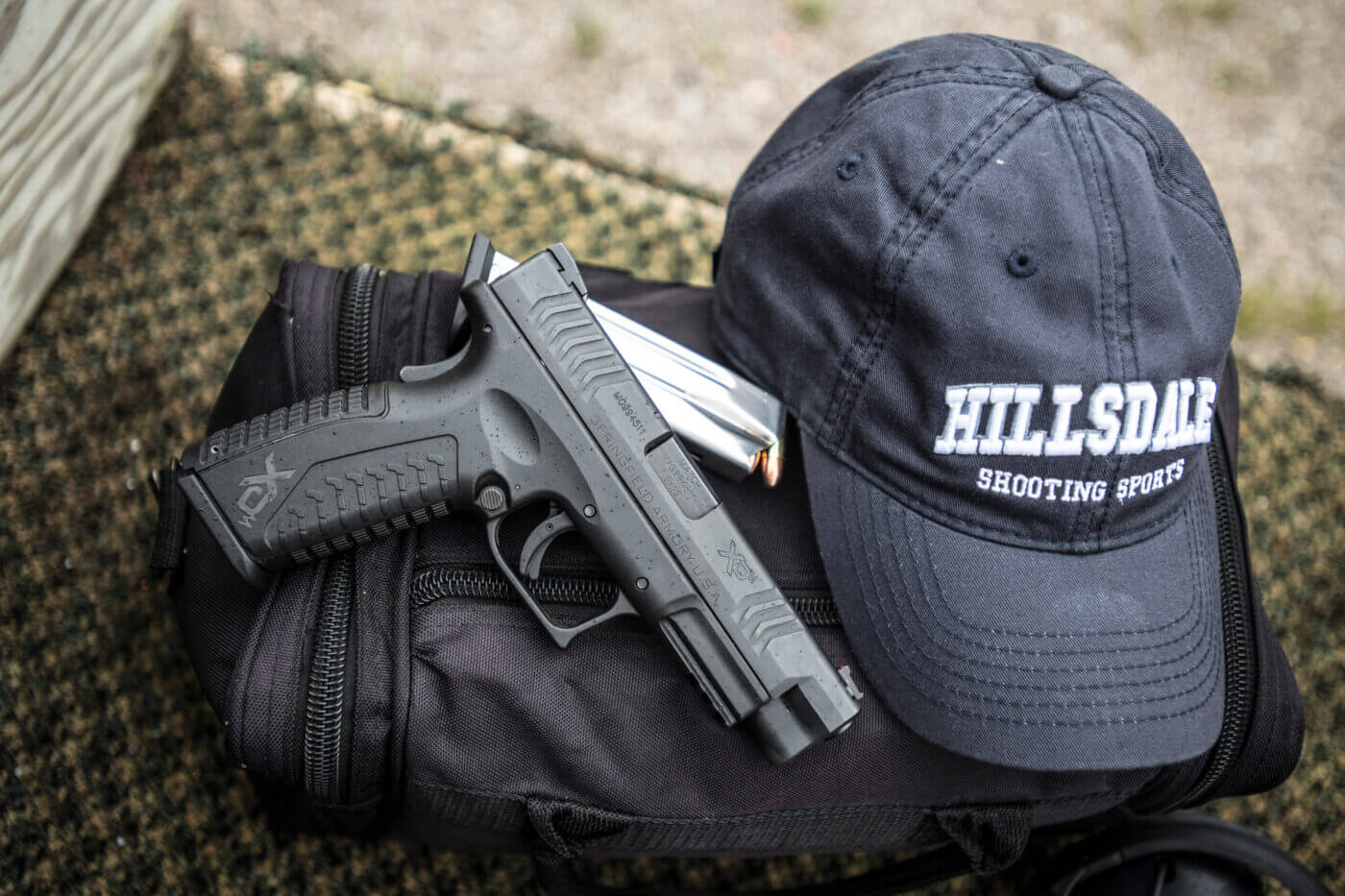 "Students come here already in favor of the Second Amendment, or are at least open to understanding the other side of the narrative when it comes to firearms," explained Gena Grant, institutional advancement associate for Hillsdale College.
"It is important to note that the school also offers classes for our students that teach them to safely handle and shoot firearms," Grant told The Armory Life. "Qualified instructors introduce them to the world of shooting sports. This enhances their educational experience at Hillsdale College."
The College Shooting Team
When it comes to the aforementioned sports that Grant noted, Hillsdale is now to competition shooting what a university like Harvard is to rowing or Ohio State is to football.
Moreover, while those centers of higher learning have a long history of those collegiate sports, Hillsdale College is actually a newcomer to the world of shooting sports. But what it lacks in years, it more than has made up for in dedication, drive and commitment – and has facilities that rival nearly any in the nation.
The Hillsdale College Shooting Sports Club meets frequently throughout the school week and focuses on helping students develop shooting skills for competition. In 2011, the school established an intercollegiate shooting team that competes in multiple Amateur Trapshooting Association (ATA) events and the Association of College Unions International (ACUI) Intercollegiate Clay Target Championships. It has since competed in various competitions and the shotgun team won the 2012 ACUI Division III national championship title.
A College with a Shooting Range
While a shooting range on campus is not unique to Hillsdale College, the facility is impressive. Called the John Anthony Halter Shooting Sports Education Center, it covers about 113 acres. On the grounds are a variety of shotgun ranges and an archery range. Currently, the college is developing a plan that will include an outdoor pistol range, indoor air gun range and an indoor archery range. Additionally, the school is developing an outdoor range that will meet all of the standards for NCAA and Olympic shooting.
The shooting club, competition team and even the range all came about thanks to an estate gift from Roland L. Ebersole in 2008.
"We received the gift to establish a shooting team," said Grant. "We were able to use the money from the donation to purchase the property and began modestly. It started with one range and a portable toilet and grew to the huge facility we have today. It is obviously an important part of the school's commitment to protecting the Second Amendment."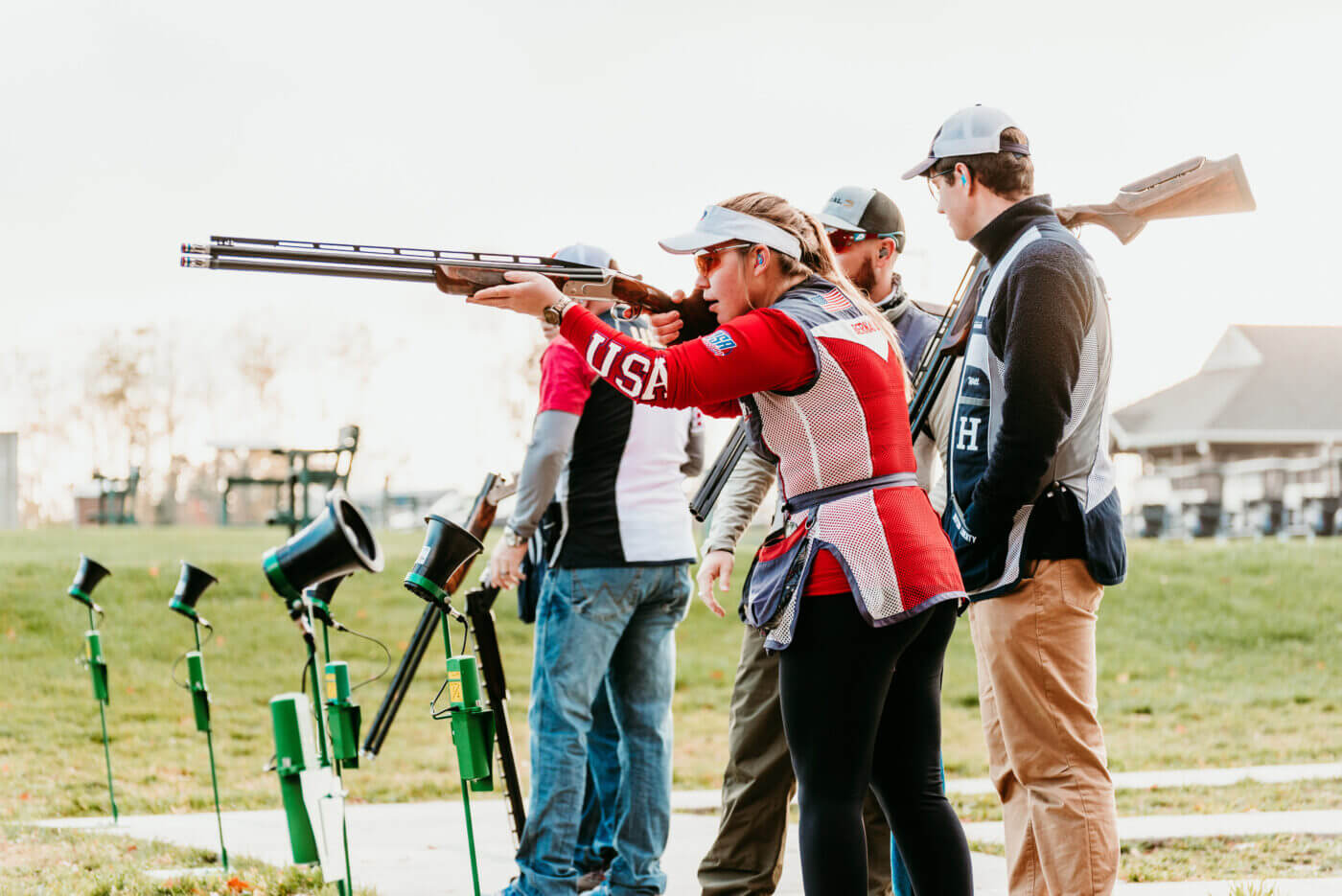 The center's namesake helped established the John Anthony Halter Endowed Chair in American History and the Constitution at Hillsdale as well as funding an operations endowment for the center. As the facility has grown, it has gained recognition as one of the best facilities in the country, and now hosts national and international events.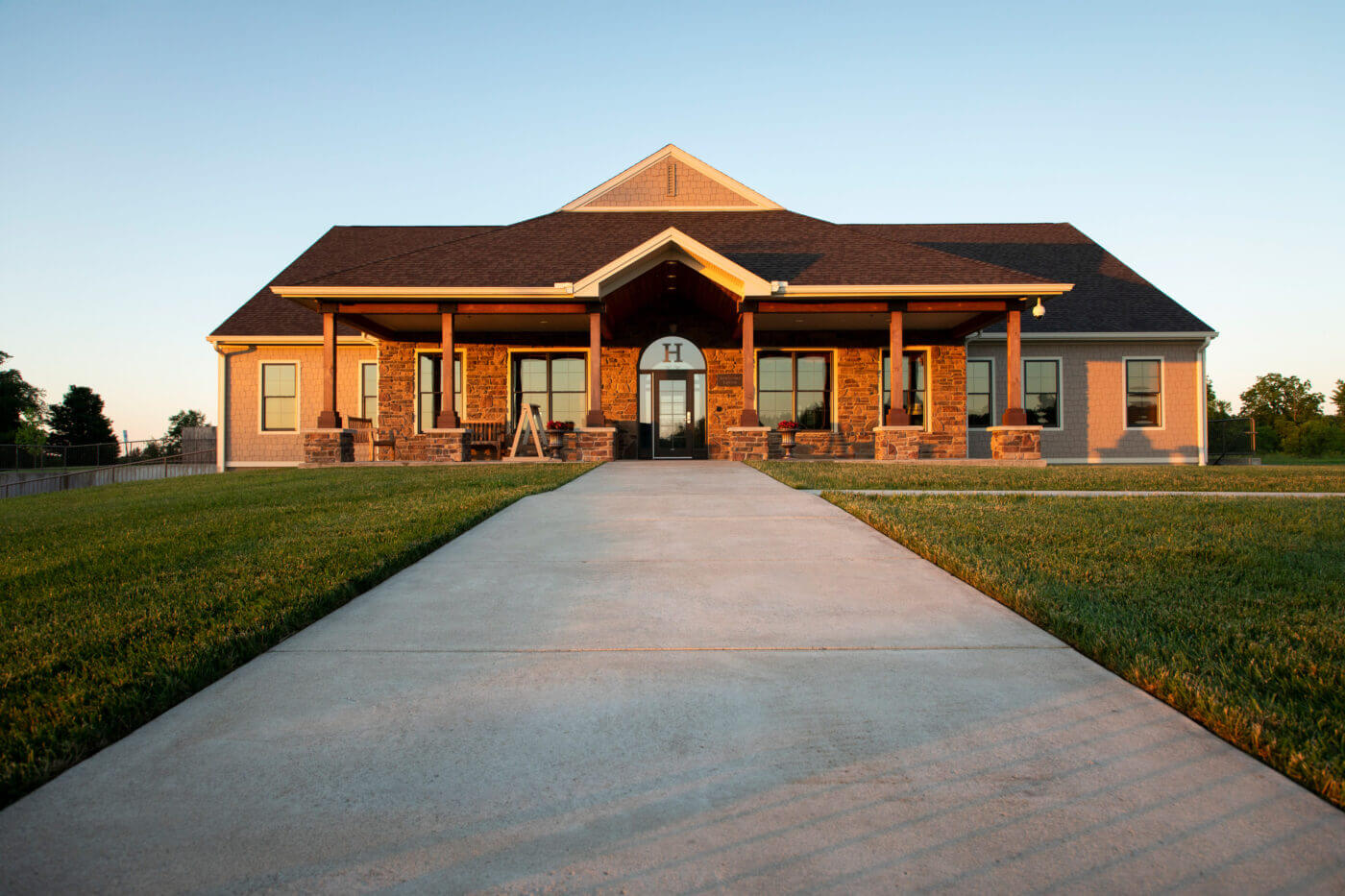 "Halter is now Home of the USA Shooting National Team," Grant explained, noting the new 10-year partnership between Hillsdale and USA Shooting, the national governing body for American shooting sports.
Beginning this year, USA Shooting will relocate three major competitions as well as some team training camps to the college. Already, some Olympians have headed to Hillsdale to work with the team, and that has included six-time Olympic medalist Kim Rhode – and the first Olympian ever to win a medal on five different continents.
"We were blessed to have Kim Rhode work with the team, and give that personal touch and demonstration," said Grant. "It was a special opportunity for the students that they'll have for the rest of their lives."
Midwestern Winters
It does take a hardy breed to endure the Midwestern winters, but the students are up to the task.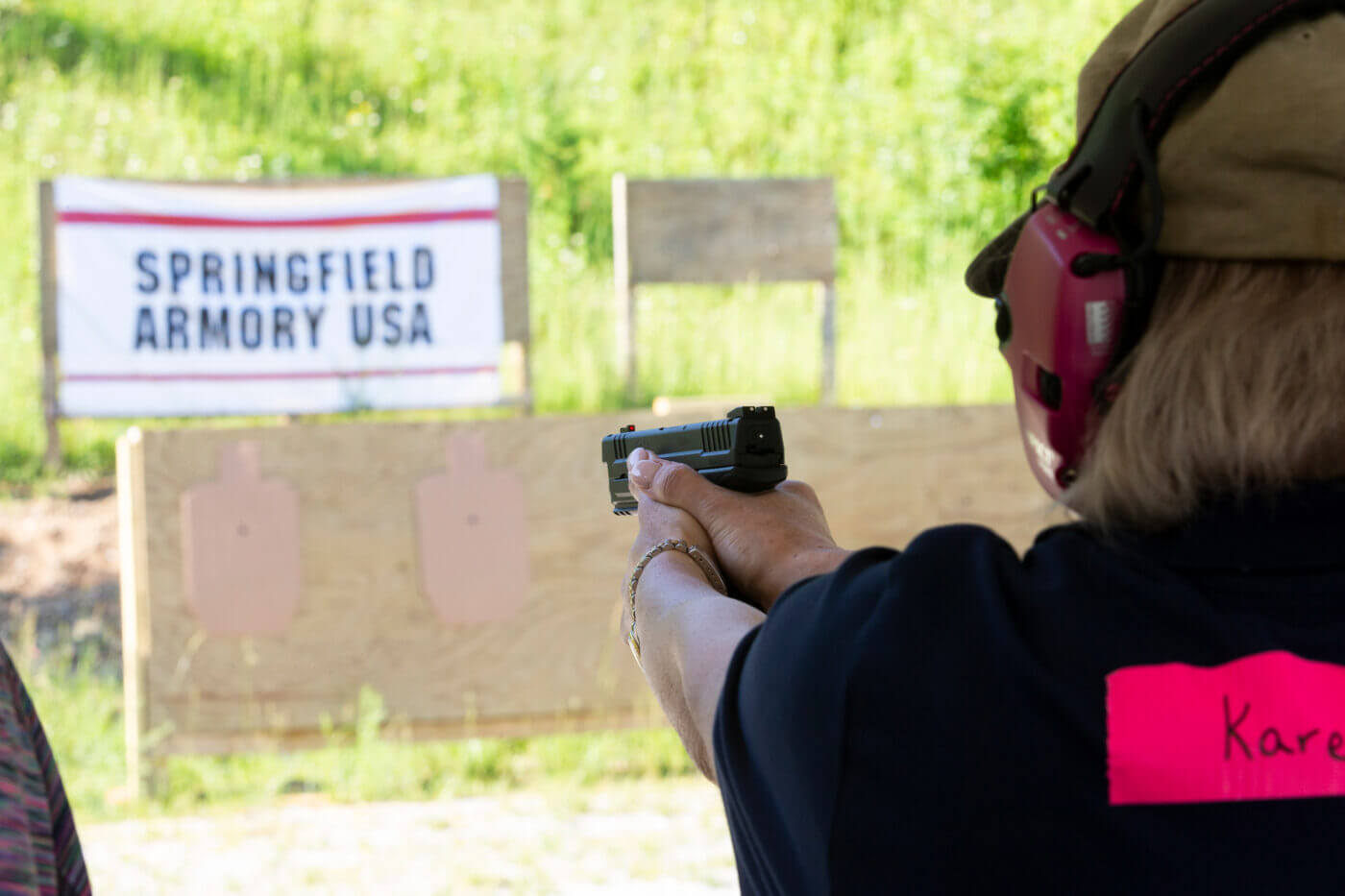 "The team practices nine months of the year, and many don't get to enjoy the good May to August summer weather," said Grant. "So they have to be tough. They're out practicing when it is raining or even snowing."
Members of the team will be out in late November and often return by early March when the cold winds can bring a chill to the bone.
The school is now fundraising to build a fully baffled outside 50-meter pistol range, while there are efforts underway for an eventual indoor 25-meter air pistol and air rifle facility.
Solid Partners
Since 2019, Springfield Armory has been a partner of the school and has supported its pistol and rifle teams, ensuring that a future generation of Americans will continue to support the Second Amendment, and preserve the heritage of the Bill of Rights.
"It is fantastic that Springfield Armory recognized our commitment to the Second Amendment," said Grant. "It has helped us to educate the next generation of gun owners."
Editor's Note: Be sure to check out The Armory Life Forum, where you can comment about our daily articles, as well as just talk guns and gear. Click the "Go To Forum Thread" link below to jump in!
Visit Hillsdale College's website at www.hillsdale.edu.
Join the Discussion